Hi Everybody!
This is Dr. M.Azizul Moqsud. I am an environmentalist. I want to make the earth more liveable for the future generation. Come on .. let's think globally and act personally and environmentally friendly…
I did my Ph.D. from Saga University in Geo-Environmental Engineering under the Japanese Govt. Scholarship (2004-2007).
Currently, I am working as an Associate Professor in Civil Engineering Department at Yamaguchi University, Japan. I worked as an Associate Professor in Institute of Lowland and Marine Research, Saga University, Japan. I did my postdoc research under JSPS in Kyushu University, one of the leading universities in Japan.
The vision of my life is to make smile to the other people in a selfless mind.
I like to travel and play cricket..and also eat different kinds of food!!
My Email Address:
moqsud@gmail.com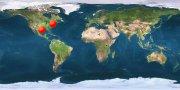 map counter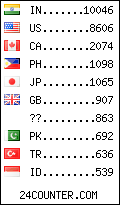 <a target="_blank"

Powered by IP Address Locator